100 Families are going to die of Unemployment!
Help Save Their Lives !
A Fundraiser
Published by Vikrant Singh Bamrah in Arbor Leather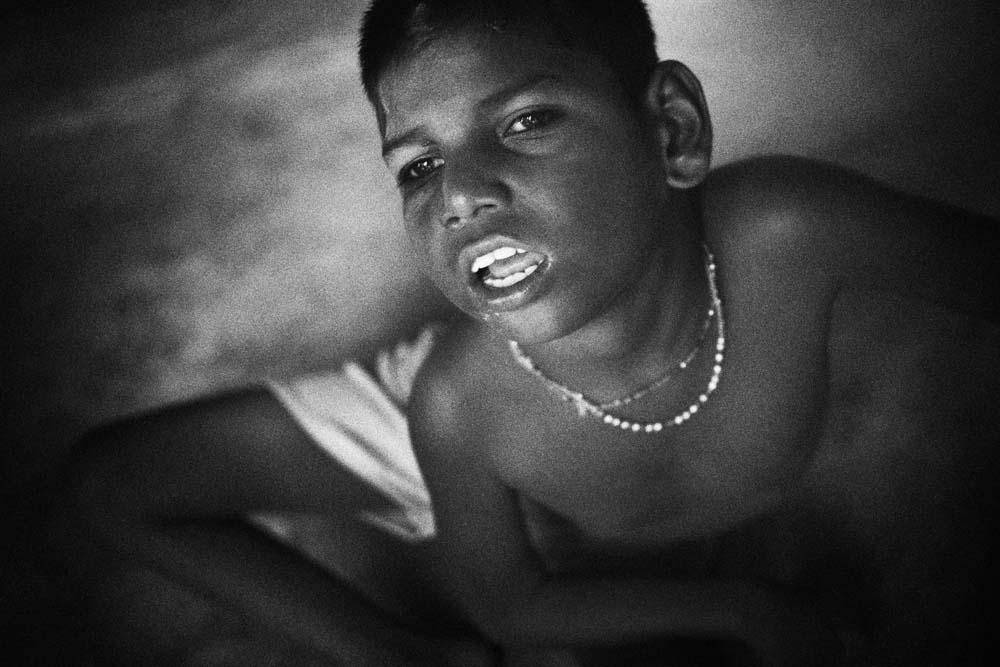 "The purpose of life is not to be happy. It is to be useful, to be honorable, to be compassionate, to have it make some difference that you have lived and lived well."

― Ralph Waldo Emerson  
ARBOR LEATHER is a brand from India. It was started alone by a young entrepreneur at an early age of 19. In the past six years, ARBOR LEATHER grew from a company of one to a family of 100+ people. Initially, we started dealing in raw leather and then slowly shifted to finished leather products. Gradually after shifting from raw leather to crust and then to products, things kept on working smoothly, and we were able to cover and repay our bank debts in time.
ARBOR LEATHER was initially a manufacturer's markup. It was providing high-quality leather and allied products to various local and international dealers on order per order basis.
Working hard, day and night ARBOR LEATHER was built into a company that generated a million dollars per year in revenue. But lately, due to the fall of the global economy and the leather business being viewed under religious view scope the business started reducing gradually in the last two years.
Well to be true, ARBOR LEATHER was not only created to launder profits. The company was started by a student with a sole dream of generating jobs. For this very reason even after finishing his degree, he did not opt for an MNC job or a trading business that would have given him an easy 9-5 life. ARBOR LEATHER created new jobs for people and helped them make a living.
Success has nothing to do with what you gain in life or accomplish for yourself. It's what you do for others.
Danny Thomas
As we said, we are a family of 100+, that means ARBOR is already feeding 100+ families. Even after the rough patch, we kept going for two years without firing even a single employee. But right now being in an even tighter spot, the situation has taken a turn for the worse. We are forced to choose between firing people or closing down the company as a whole. Of course, firing would be lesser of the two evils as at least a few will be able to retain their jobs. But what about the ones who will have to leave? Where will their families go?
In the present situation, where most of the leather industries are facing a quarterly closure in Kanpur, India, the most disheartening part is that these craftsmen will not be able to find jobs for the next 4-5 months. These craftsmen live on per day basis, and this closure is particularly going to force them and their children to beg or starve otherwise.
We are not asking for donations. We don't want them.
We are here today to urge you to please help us save and retain these people's livelihood. All we ask right now is to buy the products we have to offer right now. We primarily have 2 styles of ladies totes and one style of laptop bag for everyone that can be seen here.
Now,
WHY BUY FROM US
, you ask?
Well apart from your good deed helping families eat there is so much more we have to offer:
We are selling you genuine high-quality leather products that will make any other product of the price range and above a run for its money. Kanpur is not known as the LEATHER CAPITAL and industrial capital of INDIA for nothing. We know what we are doing.

If ever in the future any of our initial buyers feel like starting a drop shipping store or any sort of trading business we will be more than happy to provide them with a

20% discount for their dropship stores and will provide them with a wholesale discount if they want to start their brick and mortar store.

The people who will help us out in this rough patch will get a flat 25% off retail on all their personal purchases from our store throughout their life,i.e. a LIFETIME 25% OFF SALE for them.
The people who will be kind enough to help us now will always have a priority advantage over any other customer even in the future. They will be provided with the personal contact number of our MD so that you can directly contact him for any other future order or any grievance.

Since our fathers time we have made it a point to give back what we get from society. We are Sikhs by religion and have it solidly inscribed in our scriptures to give

10% of our earnings in charity

. We used to give 10% earning to our local gurudwaras and golden temple in Amritsar. But lately we have realised that we need to expand our horizon further to the world, and we have decided to increase our part to 20%, and

we will donate 20% to

Khalsa aid

, the Sikh organisation for welfare that needs no introduction.
In this sale, every bag we sell has only, 18$ as our profit. Thus for every bag sold, we will donate 3.6$ to KHALSA AID. That means by selling 3000 bags, you will help us donate 10,800$. According to the UNDP report, it takes less than 50cents to feed 1 child for a day.
The bag you buy will help feed 7 children and 2 families for a day in India of our craftsmen.
No one has ever become poor by giving.
Anne Frank
           We are not asking you to buy a million units. All we are asking is for you people to buy the 3000 units for the sole purpose of having a little liquidity to pay our workers the salary.
    Just to achieve this liquidity, we have started a sale in which the cost of the products have been brought down from 850$ to 499 $.
We know a genuine person will understand what we are trying to do here and we trust you to do the right thing. Help us and do a good deed this new year.
Let's be kind to each other!