Lowest Prices Guaranteed!

Simplistic Leather Bags for Women by Arbor Leather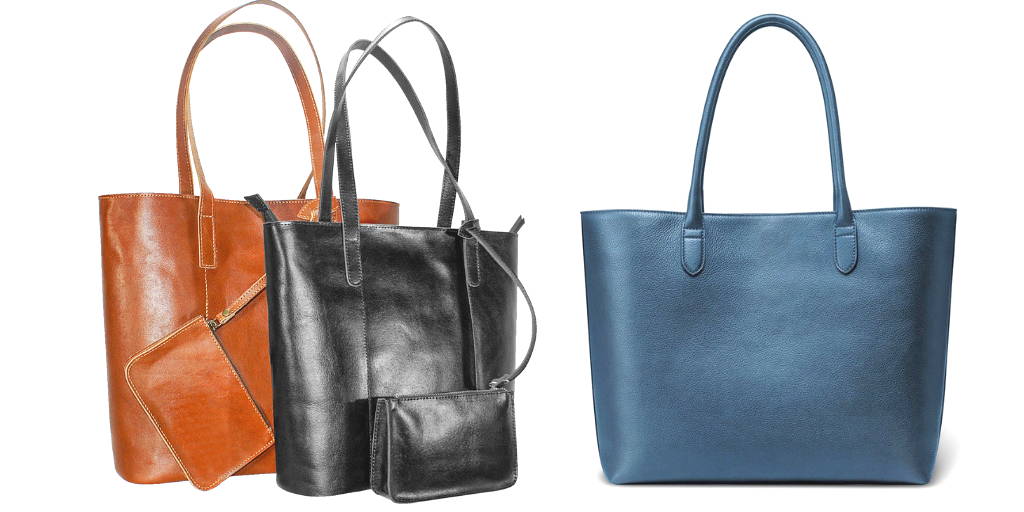 Crafted from the best quality Vegetable Tanned Full Grain Leather. Made in Kanpur.
Created by the Master Craftsmen at
Arbor Leather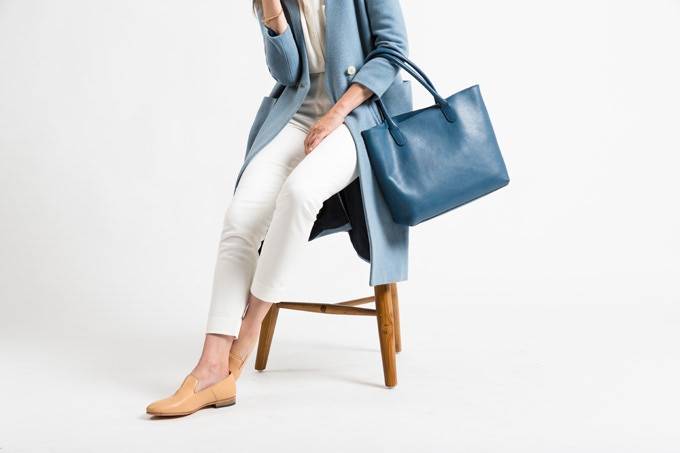 To save 100 poor families from agony and hunger.
The Kanpur leather industry is facing one of the worst closures due to religious and ecological issues, and this tug of war between the businessmen and authorities has left 3 million workers of the industry unemployed. This sale is to obtain adequate orders to retain our 100 workers and provide them with enough work during the 4 month closure time and not render them unemployed. Read more about the consequences here.
TO HELP FEED REFUGEE CHILDREN VICTIMS OF DISASTROUS WAR.
The war-torn nations had to let go of their children who now are refugees in other countries. According to the UNDP report, it takes less than 50cents to feed 1 child for a day. This sale, thus, is not about earning profits but helping all those in needs. We will donate 20% of our profits to help feed hungry children.
TO SAVE THE DECLINING LEATHER INDUSTRY OF INDIA WHICH FEEDS MORE THAN 10 MILLION PEOPLE.
The declining world economy has led to a decrease of demand in luxury industry. Leather being an integral part of this industry is worst hit. Even though leather is not all that costly (read about it here), the middlemen and brands have pushed the prices of quality products beyond the reach of general masses. This sale is to bring to prople's attention that good quality leather products don't necessarily have to be costly.
TO MAKE A SUCCESSFUL APPEAL TO THE MASSES.
With the above reasons in mind, instead of asking for donations and making statements, I decided to create a reason for people to help make me a difference. This sale is to make an appeal to masses for help; help to not let poor children go to bed hungry and help for me to keep generating employements.
Still not sure? Please follow this link to understand what i mean to say. I am sure it will help me change your mind.
---
This sale was not a necessity at my end, but a personal choice; a choice to make a difference and to appeal to everybody to help me do so.
---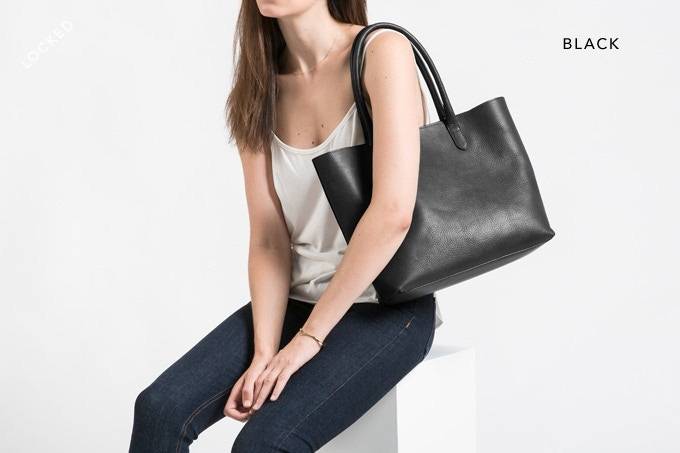 Arbor Leather was created when after years of manufacturing leather for various fashion houses, I could not buy a elegant, yet functional, leather handbag for my better half's birthday below $600. The production costs and the craftsmanship paid stuck me and the markup pinched me.
I realized that the high-street fashion leather brands need to be questioned for their obnoxious pricing and what better way to do it than to bring to people an alternative within their financial reach with a quality that will give any storied brand a run for its money. Thus by eliminating middle-men ,store-fronts and excessive branding, I reduced the final costs exponentially.
Why the name Arbor? Because I saw the arbor in my backyard bridging the gap between nature and human. I wanted to bridge the gap between the user and the creator. The name signifies elegance and functionality; something that I strive to provide in my bags.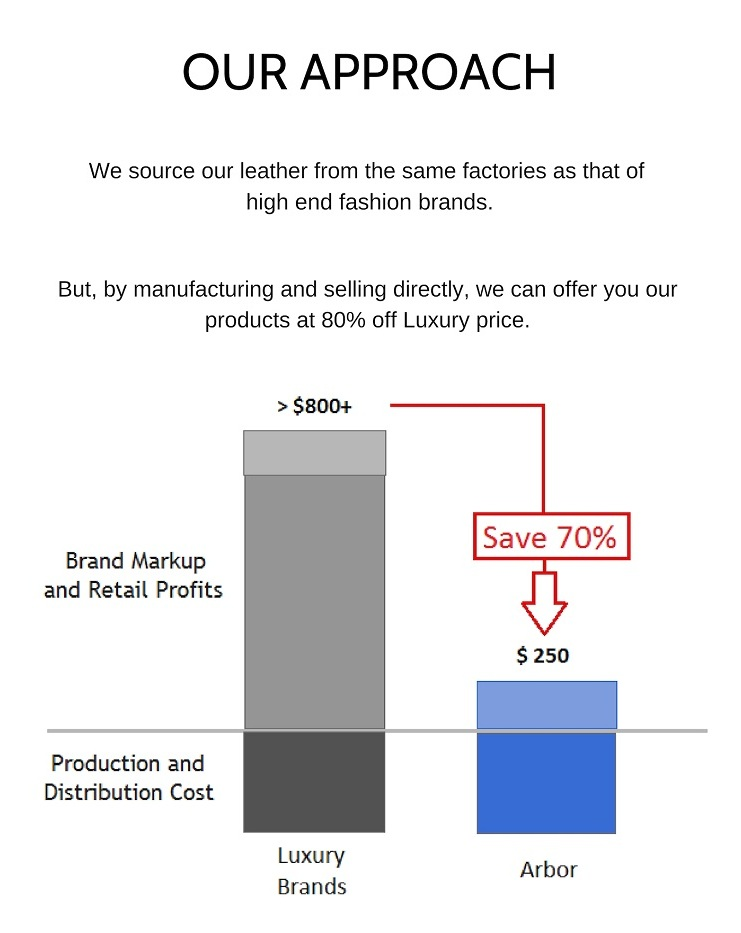 you Save 70% off luxury brands.
We are offering you the best quality products at lowest ever prices. You save about 70% off luxury brands for the same product.
You help make someone's life a LOT better.
You help make someone's life a bit better. You help to prevent a child going to bed hungry. For every bag we sell we will donate 3.5$ to Khalsa Aid, the sikh organisation for public welfare. By buying 1 bag, You help feed 7 children for a day and 2 Indian families for a day.
All our product quantity is limited in numbers and we will only be offering only 300 units combined in this sale. The designs and colours will not be available later. The offer is time bound as well. So hurry before stock ends.
get flat 25% OFF THROUGHOUT YOUR LIFE.
We will give priority status to all our supporters who will take part in this sale. You will get flat 20% OFF THROUGHOUT YOUR LIFE on all products for your personal purchase from our store. You will also be given priority over every other buyer in future in terms of stock availibility.
Lifetime support for drop-shipping and trading business from arbor.
Buying a bag now directly puts you in our affiliate list. Thus, if you ever feel like opening a dropshipping store, we will be more than happy to give you 20% commision (compared to 15% standard) and we will cover shipping for you. Moreover, if you ever feel like opening a trading business or a brick&mortar store, we will provide you with wholesale discounts and supporting payment terms.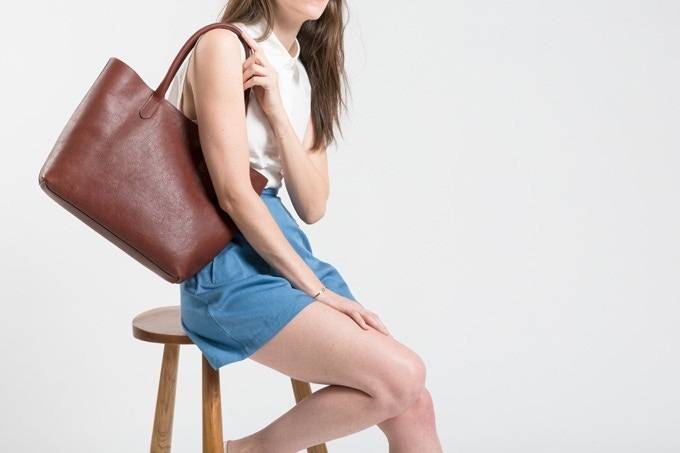 ---

1) Help Feed 7 children.
2) Help Feed 2 families in India.
SHIPS TO                Anywhere in the World
ESTIMATED DELIVERY      February 2019
1) Help Feed 14 children. 
2) Help Feed 4 families in India for
3) Get a free card holder worth $15.
SHIPS TO                Anywhere in the World
ESTIMATED DELIVERY     February 2019
1) Help Feed 21 children.
2) Help Feed 6 families in India.
3) Get 2 Free Card Holders.
4) Get Free Name Customization on Bags and Card Holder. (We will contact you for details)
SHIPS TO                Anywhere in the World
ESTIMATED DELIVERY     February 2019
100% Secure 256 Bit SSL Encryption


100% Secure Payment via PayPal

---
1) Will HELP POOR FAMILIES AND REFUGEE CHILDREN.
2) Best Quality Leather used.
3) Affordable Prices.
4) Classic, Timeless Designs.
5) Handcrafted products.
6) Worldwide Free Shipping.
7) Limited Time only till 15th Feburary 2019.
8) SSL Secure Checkout.
9) Hassle-Free International Warranty
10) Maximum Number of Customization Options
11) Easy Payment through Credit Card or PayPal
---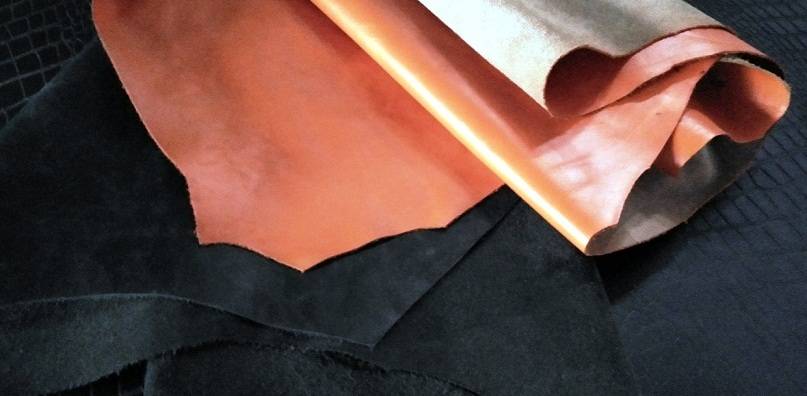 Leather is the heart of all our designs and we take special care to ensure only the best makes the cut to reach your doorstep. We use high quality vegetable tanned full grain natural leather treated with natural fats and oils: the most authentic and attractive in the world .  
Full Grain
The leather hide is divided into two parts : grain and split. The upper part is called the grain that has the natural texture and quirk which enhances the beauty of the natural product leather is. Full grain indicates that the grain protion of the hide is left untouched and that it has that unique feel to it. Sometime the grain is buffed (sanded) and it is called buffed or top-grain leather. Sanding eliminates the natural irregularities to give a clean consistent look to the hide but it also weakens the leather. It is widely in use because it is cheaper to produce. We use full grain for the uniqueness, strength and also since it's beauty never ceases to amaze us.
Vegetable Tanned 
Leather tanning is an art of processing raw animal skins and converting them into leather that is long lasting and durable. The name of tanning methods depend upon the tanning agents that are used. Two tanning methods are most prevalent, namely Chrome Tanning and Vegetable Tanning. Vegetable tanning is the oldest and slowest tanning methodology that uses natural extracts from plants to tan leather. It produces the most durable and long lasting leather with a bright natural almond-like colour and a sweet smell. Due to it's high cost and slow process, only 15% of the world's leather is vegetable tanned.
If you want to know more about our leather, please read it here.